Architecture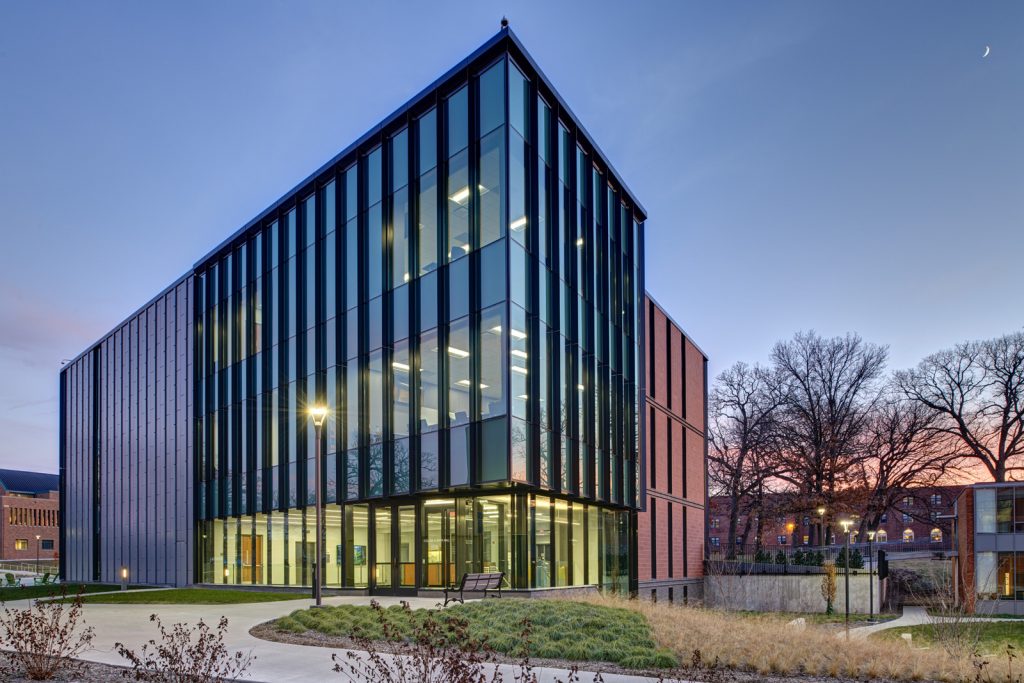 Architecture is at the heart of who we are and what we do. SVPA has been practicing architecture for over 65 years. We design spaces that translate our clients' visions into a reality. We believe in a collaborative approach with every project and the results are spaces and buildings that are aesthetically pleasing, contextually aware, and socially and environmentally responsible. The physical environment provided for people has a direct bearing on their morale, efficiency and productivity. Our goal is to design spaces that engage all of the senses and result in an experience that is meaningful to our clients and their users.
Feasibility Studies
We have the experience to help you make well-informed building decisions. The decision of whether or not to build is often difficult. To help educational institutions, cities, churches, commercial enterprises and other organizations make well-informed decisions, SVPA conducts feasibility studies to define the scope of the potential project and whether it is financially viable. This encompasses:
Becoming familiar with existing facilities through on-site observation and reviewing available blueprints, photographing facilities and assessing any deficiencies in fire code and handicap accessibility
Meeting with project owners/administrators and facilities users to understand needs
Providing a detailed analysis of space needs and alternatives for accommodating those needs
Developing a plan with initial cost projections, which can be used as a basis for decision making
Facilities Assessments
Deciding how to best meet your future needs often starts with an assessment of your current facilities. SVPA has expertise in the evaluation of existing buildings, and objectively reporting on the strengths and weaknesses related to the ongoing use, or adaptive reuse of your existing assets. The process we typically follow includes the following:
Establish a core leadership/facilities committee to report and make recommendations. This committee is a vital part of providing continuity through the facility study and master planning
Conduct on-site field assessment with team members from SVPA, consultants and your staff to tour, photograph and document existing conditions at each building
Obtain and scan existing floor plans, original construction "blueprints" and reports for each of the buildings from owner
Obtain and evaluate information on demographics, staffing and projected growth
Review recent/past facility improvements and lessons learned
Identify deficiencies in existing building infrastructure, equipment and systems including expected useful life for system components
Identify deficiencies in program space necessary to meet your operational goals
Review site conditions, outdoor activity functions, parking and vehicular access
Review ADA accessibility, life safety, security and building code issues at each location
Prepare an existing conditions facility assessment report documenting items above
Meet with leadership and committee members to obtain input and to present the findings of the report
ADA / Life Safety Compliance
SVPA can work with you to identify existing access barriers within your existing facility and make recommendations for economical solutions to those barriers to accommodate individuals with disabilities who would use your building. Once solutions are identified, SVPA can produce preliminary drawings followed by bidding documents for those modifications, and work with local building officials to approve plans for construction. If necessary, we can get cost estimates prepared for the work. As part of our services, we will also verify that the work installed meets ADA compliance requirements, and if required, instruct the contractor to make necessary adjustments to bring work within compliance.
SVPA can evaluate your existing building for life safety compliance. We can also evaluate the potential life safety issues that may come in to play if you are looking to do an addition or remodel your building. As part of our services, we will make a site visit to confirm existing components and systems are compliant, such as fire rated doors, wall assemblies and penetrations. We will also verify conditions above ceilings and evaluate existence/condition of any fire related structural assemblies such as columns and beam protection. We can also provide an evaluation of existing life safety systems such as fire alarm systems and sprinkler systems with the help of our mechanical/electrical consultant. From this evaluation, we prepare a report based on those deficiencies and can prepare drawings and bidding documents for construction work. We also observe the construction work and instruct the contractor to make any necessary adjustments to comply with our documents.
Roof and Building Envelope Evaluation
The transfer of air, water and water vapor within and through a building can be costly to a building owner. SVPA can help you evaluate the condition of your existing building's exterior envelope, including exterior walls, soffits and roofs and make recommendations for repair or upgrades based on that evaluation. Through our investigation we are able to identify potential sources of infiltration of air, water and vapor, verify extent of damage and make recommendations for repair or replacement of building components. We will provide drawings and specifications that can be sent out to contractors for bidding. We can also provide pre-construction cost estimates to identify potential costs, as well as recommendations on sequencing the work based upon funds available.