Programming / Space Planning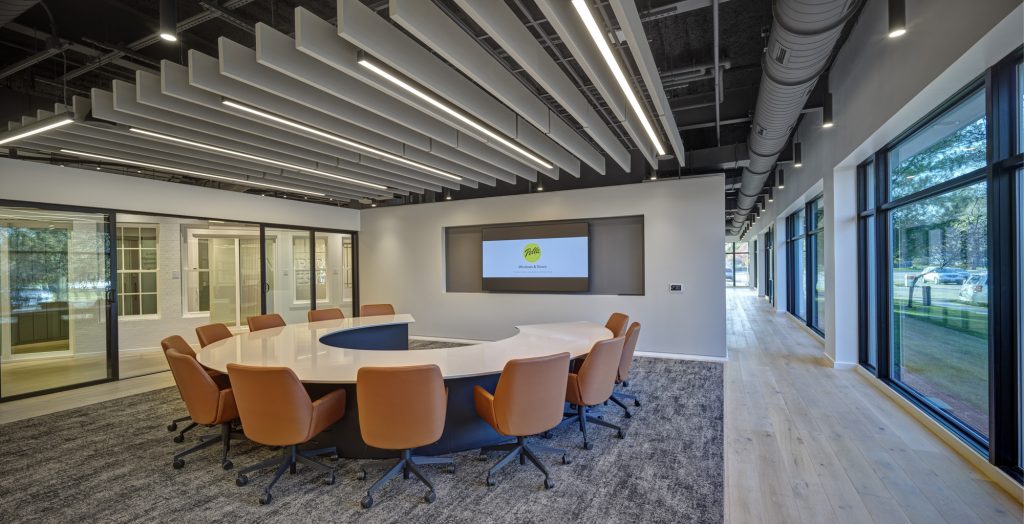 The most successful projects start with thoughtful planning. SVPA believes in a thorough programming exercise to help our clients develop and share their goals and objectives, which becomes our roadmap throughout design. We will meet with key stakeholders to evaluate your space needs and help you transition those needs into forward thinking design.
Interior Design / Finish Selection
The physical environment provided for people has a direct bearing on their morale, efficiency and productivity. Our goal is to design interiors that engage all of the senses and result in an experience that is meaningful to our clients and their users. Given that interior design is intimately connected with building architecture, they must be conceived together. The development of the interior of a building should be integral with the overall design concept. Thoughtful application of lighting, color and texture create engaging interior spaces that promote the productivity. Our interiors are innovative, flexible and unique environments inspired by the personality of each client. Through the applied use of lighting, color, quality materials and furniture, we create interior spaces that are functional and inspirational environments for learning, working, healing and research. We maintain a large library of materials that our interior designers use to communicate design ideas including interior finishes, fabrics and furniture.
Workplace Strategy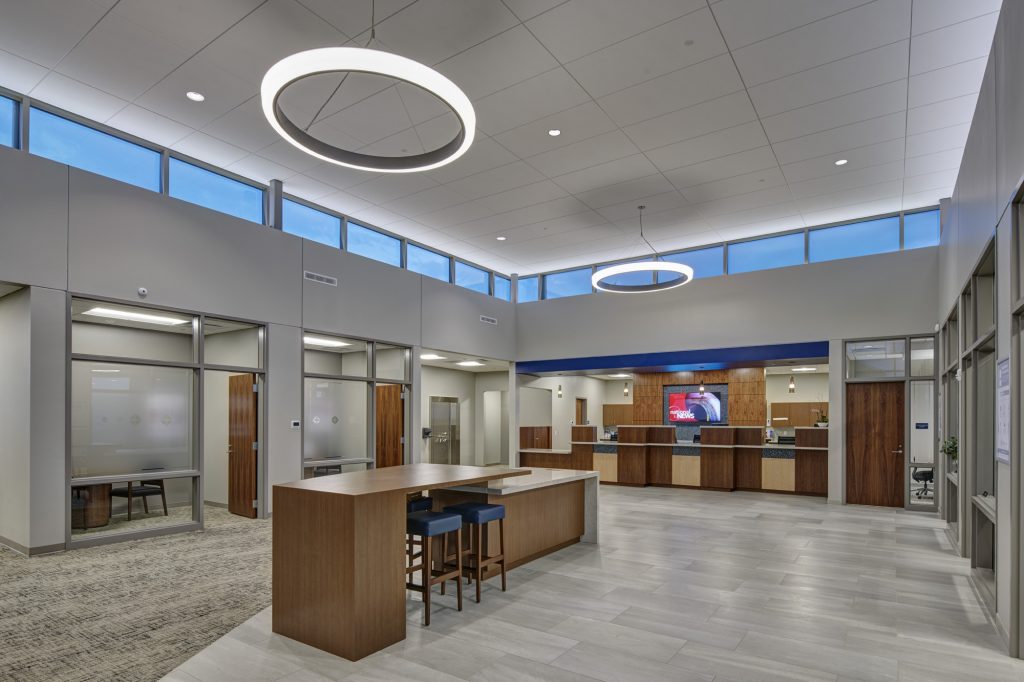 At SVPA, we believe that your approach to space needs to align with your culture and objectives and not be designed to follow the latest trends. Our team has helped some of the industry leaders translate their culture into workspace that is functional, efficient and visionary. We have also helped many clients with their real estate strategy, so they understand exactly what size of space is needed. We can assist with establishing standards for offices and workstations as well. We often share industry standards in this process as well as meet with user groups to understand their function so space allowances support the work being done.
Tenant Improvements / Test Fits
We have an extensive resume of tenant improvement projects. SVPA focuses on understanding the client goals and functions of the space and translating those into a holistic design. We assist many property managers and commercial brokers with test fits to assist in the process of gaining or maintaining a tenant. We also help many landlords to determine BOMA calculations for lease rates.
Furniture Specification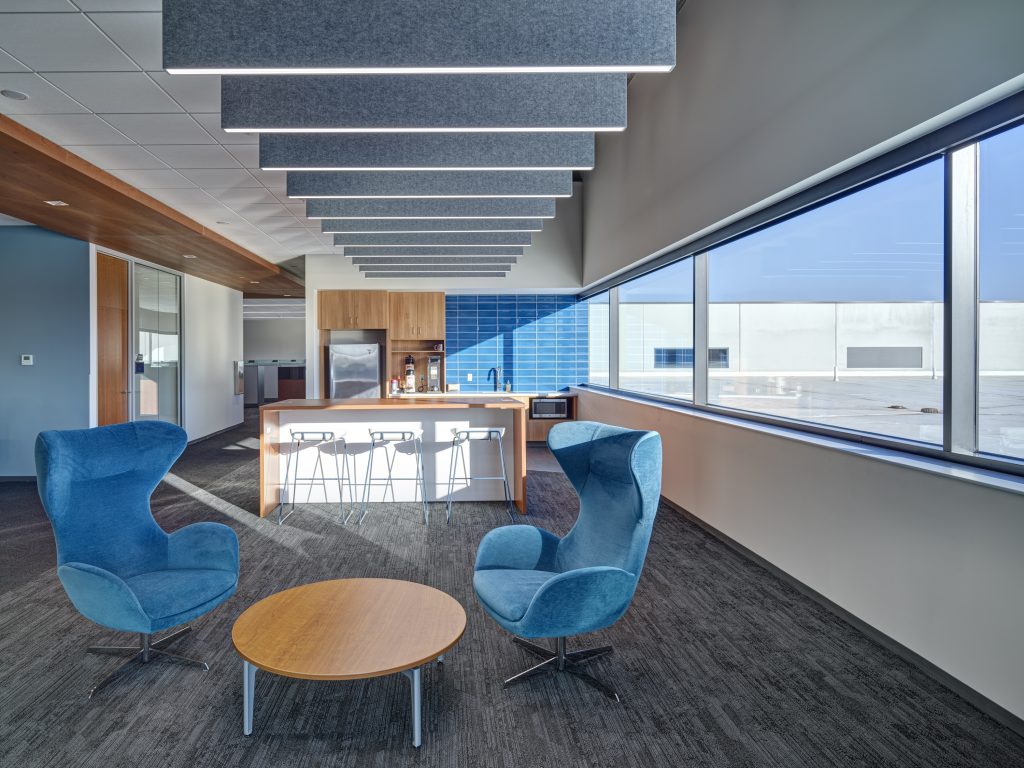 We can help specify furniture that supports and aligns with the design of your space. We have helped clients work with local dealers or we have built specifications to be bid to furniture vendors.
Signage / Wayfinding / Artwork Coordination
SVPA can help coordinate signage and wayfinding to support the interiors of your project. We also work with a variety of art vendors to provide art that complements the overall design.